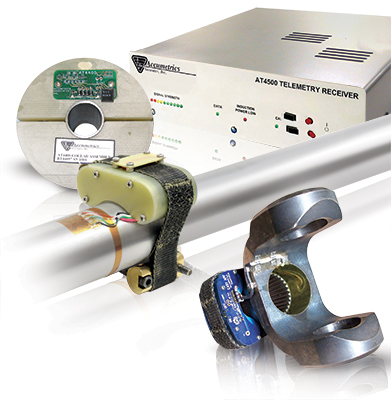 Who is Accumetrics?
Accumetrics, Inc., founded in 1992, became a part of PCB Piezotronics, Inc., in 2013. The company was born out of a passion for working with customers to solve problems and grew thanks to the strong relationships that developed. We don't just sell products - we deliver solutions.

As a pioneer and global leader in rotor telemetry technology, we design, assemble, and support digital telemetry systems that transmit sensor data from rotating structures using wireless techniques. We were the first company to develop innovative ground fault detection techniques, and twenty-five years later we are still the go-to for ground fault detection technology.

Accumetrics' other robust and dependable solutions range from single channel products, such as strain gage torque or temperature measurements, to advanced multichannel systems that transmit data from hundreds of sensors, all while preserving the integrity of data even in environments with high levels of electromagnetic interference. Our engineers work as a team directly with our customers to understand the inherent problems and deliver solutions.

Who is PCB®?
PCB Piezotronics was founded in 1967 as a manufacturer of piezoelectric sensors for measurement of dynamic pressure, force, and vibration. PCB's unique expertise was the incorporation of microelectronic signal conditioning circuitry within these sensors to make them easier to use and more reliable in hostile environments. These ICP® sensors, a trademark of PCB, combine a piezoelectric element and amplifier within a single housing; which gained wide popularity and became the foundation for the company's success.

Headquartered on a campus with over 150,000 square feet of manufacturing, sales, marketing, and service in Depew, NY, PCB is home to over 1100 employees worldwide. With sales support offices in 9 countries, a global distribution network in over 100 countries, and design and manufacturing facilities located in New York, North Carolina, Michigan, Ohio, Utah, California and Washington, PCB is a true global company and their sensors can be found in laboratories and factories all around the world.



Subsequent growth and steady investment in facilities, technology, machinery, and equipment has permitted PCB a constant broadening of our product offering and our in-house manufacturing capabilities allows PCB to vertically control all factors that affect quality and delivery. PCB's portfolio of sensing technologies includes piezoelectric, capacitive, piezoresistive, and strain gage elements. Ensuing products include industrial and test accelerometers, pressure sensors, force sensors, load cells, torque transducers, microphones, transmitters, and calibration equipment. With over 10,000 sensors sitting in stock ready to ship tomorrow, PCB offers unmatched customer service, a global distribution network, 24-hour Sensorline SM, and the industry's only guarantee of Total Customer Satisfaction. PCB Piezotronics, Inc. is part of Amphenol Corporation (NYSE: APH).


Total Customer Satisfaction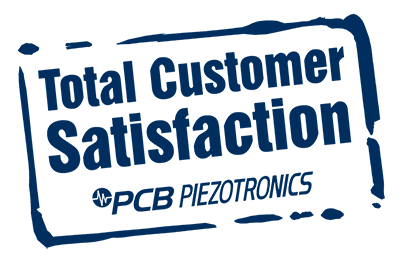 For nearly 50 years, PCB has strived to continuously improve and deliver upon Total Customer Satisfaction (TCS). TCS is our commitment to you, our customers, to consistently provide reasonably priced, quality products on time to your schedule. It is this commitment to unparalleled service that empowers any employee to use all available means to exceed your expectations.

PCB understands that all organizations at some point in time will stumble relative to meeting your expectations. If you are not completely satisfied with the performance of PCB's products or service, please let us know. Your feedback allows us to correct the situation and is important to us as an organization.


What are the Companies of PCB Piezotronics, Inc.?
PCB Piezotronics, Inc. has several groups, all of which offer targeted sensor and instrumentation technologies. These groups are supported by an active direct sales force of Field Sales representatives, as well as international direct sales offices throughout the world. Individual PCB Piezotronics locations and their primary product specialties include:


Depew, NY, USA - Piezoelectric, ICP, piezoresistive, and capacitive pressure, acoustic, force, torque, load, strain, shock & vibration sensors.

Toll-free: 800-828-8840
Outside of the US: +716-684-0001
Fax: +716-684-0987
Email: info@pcb.com
Website: www.pcb.com
Depew, NY, USA - Industrial vibration sensors, bearing fault detectors, mechanical vibration switches, panel meters, cables & accessories for predictive maintenance and equipment protection. Also providing pressure sensors and accelerometers for precision measurement requirements in the power generation and energy industries

Toll-free: 800-959-4464
Outside of the US: +716-684-0003
Fax: +716-684-3823
Email: imi@pcb.com
Website: www.imi-sensors.com

Provo, UT, USA - Precision microphones, sound level meters, noise dosimeters, audiometric calibration systems.

Toll-free: 888-258-3222
Outside of the US: +716-926-8243
Fax: +716-926-8215
Email: sales@larsondavis.com
Website: www.larsondavis.com
Cincinnati, OH, USA - offering a complete line of automated calibration systems and recalibration services to support dynamic vibration, shock, pressure, and force sensors. Structural testing products from modal shakers to laser tachometers and a complete Sound & Vibration Rental Program from sensors to systems to help meet customer needs.

Toll-free: 888-860-4867
Email: info@modalshop.com
Website: www.modalshop.com